Overview
Using our extensive knowledge of GNSS and inertial navigation systems, we can provide a wide range of solutions for the security and defence industry. Our intuitive software and industry standard data acquisition systems provide a complete solution for the development of on road, off-road and amphibious vehicles.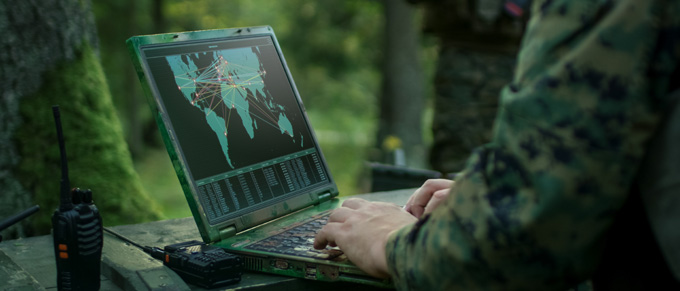 Position, speed and attitude in all conditions
If you need to measure trajectory in difficult conditions or have a requirement for precise measurements even in areas where GPS doesn't normally yield good results, our VBOX data acquisition systems could be the ideal solution. If you need to test indoors, we even have a very precise solution for that too.
Centimetre level accuracy
We fuse multiple GNSS constellations and inertial data to give you the best possible data in all environments. VBOX data loggers can measure position to 2cm accuracy and synchronise this data with HD video.
Let our software do the hard work for you
Our complimentary, user-friendly data analysis software makes it quick and easy to analyse your data both in real-time and after the event. VBOX Test Suite features more than twenty-five application specific plugins and you can also create custom tests, enabling you to easily test and validate many aspects of a vehicle's performance such as acceleration, braking and handling.