Overview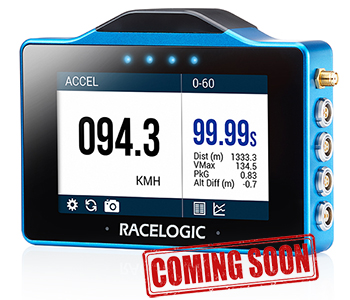 Designed to assist with almost any type of vehicle test, the VBOX Touch packs a powerful array of features, comes in a rugged housing with a daylight readable touch screen.
The VBOX Touch comes with a number of built-in applications, performance testing, braking, lap timing, speedometer and data logging.
In addition to the standard apps, the VBOX Touch is designed around a new philosophy from RACELOGIC to make access to the latest testing applications as quick, flexible and easy as possible for the busy test engineer.
The idea is that the working apps are now written in Python script, allowing new programs to be loaded into the device simply by inserting a new SD card. At any time the user can simply revert to the standard functioning of the VBOX Touch by using a different SD card. This flexibility extends to user applications, so you can create your own test script.
If you have an application for VBOX Touch hardware, get in touch with our applications department and we can work with you in customising software to suit your needs, in time frames not possible using traditional methods.