Overview
Evaluation of vehicle performance has been made considerably easier since the advent of GPS data logging. Traditional methods which called for the use of a fifth wheel or optical sensor added considerable complexity and time to a typical day's testing, but now VBOX equipment is employed to gather this information with a swiftness and ease that makes the job simple - whether it's just a few 0-60 runs, or something more complicated.
Although we offer free analysis software for all VBOX systems, it may not even be necessary to make use of it as products such as the VBOX Mini output results on a screen; or live data can be viewed on a laptop or tablet PC. For those wishing to extract results in greater detail all data is logged to flash media for later analysis.
Vehicle and tyre manufacturers, tier one suppliers, tuners, aftermarket and fabrication companies use VBOX to assess the performance of their products.
Acceleration Testing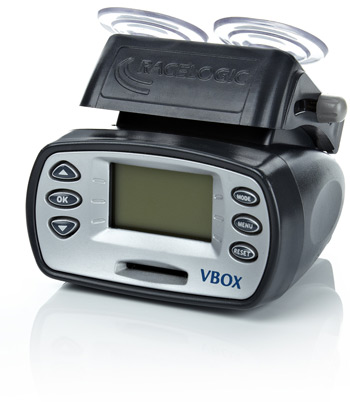 All RACELOGIC data logging equipment is able to perform acceleration tests to determine 0-60, 0-100mph, ¼ mile, VMAX, G-forces data. Data is logged to a memory card and can be analysed with the free VBOX Test Suite software.
Test results are either displayed live on a PC, internal screen or additional display, depending on the product in use. You can get a 20 Hz VBOX data logger from less than $500.

A Media Perspective
VBOX equipment is used by a number of motoring publications and broadcast companies. A large proportion of new vehicles are put through their paces by journalists configuring them for increasingly detailed analysis within the pages they create. Straight line acceleration and braking, lap times, cornering g-forces, and many more parameters are easily measured and disseminated for their readership.
Television production companies making programmes where performance timing or speed measurement is a requirement (such Northone TV, who produce the motoring show "Fifth Gear" - and who also filmed the 2014 series "Speed" featuring motorcycle racer Guy Martin - for broadcast in the UK) turn to VBOX data loggers thanks to their ease of use and reliability.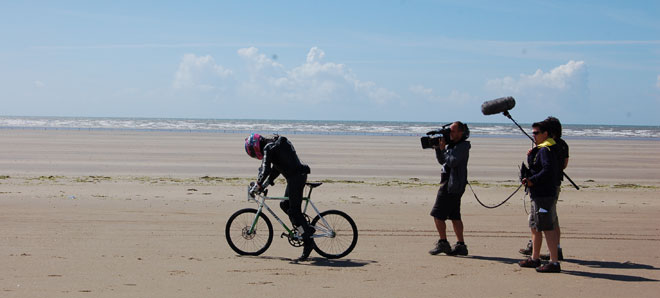 Racelogic has a lot of experience in working with print and television media and we can advise you on the best and most efficient way to capture that all-important data, augmenting and enriching the final output.