IMU now with Roof Mounting Option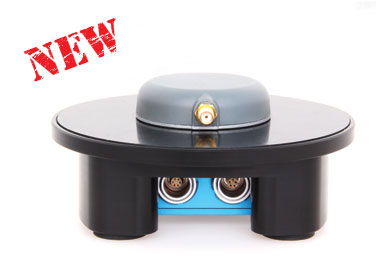 The VBOX IMU roof-mounting option allows for an IMU04 to be placed directly on the vehicle roof, co-located with the GPS antenna.
The IMU is securely fastened within the machined enclosure which has a magnetic base to ensure that it stays safely in place.
Maximum Kalman Filter performance and best application of lever arm correction requires configuration derived from accurate measurement between the IMU and antenna.
Co-locating the antenna and IMU on the vehicle's roof there is no requirement to measure the distance between them as you do in a standard setup, and it is easier to install. With the GPS and inertial data sources coming from the same point, this critical measurement no longer needed, leaving only the required translation to – typically – the vehicle's centre of gravity. This method is easier and isn't prone to human error.
Features
Yaw rate range ±450˚/s
Acceleration range ±5 g in each axis
Internal temperature compensation
Yaw rate resolution 0.014˚/s
Acceleration resolution 0.15 mg
CAN Bus interface

Integration with GNSS for consistent and accurate data in weak/degraded satellite signal conditions
Splash proof: IP67 rating
0.05˚(RMS) pitch/roll and yaw angle accuracy when used in conjunction with a VBOX 3i