Jaguar E-Pace Barrel Roll Jump Record
Jaguar Cars recently launched their new SUV, the E-Pace, with some style by jumping the car and breaking the world record for a mid-air barrel roll before landing it successfully on all four wheels. You can see the stunt here.
The Jaguar Team was aiming to reproduce the famous barrel roll jump from the James Bond movie 'The man with the Golden Gun'. Watch it here.

The event was planned and developed with a combination of manned and robot-controlled jumps carried out at the Santa Pod Raceway, an hour away from the Racelogic UK office. During the first development phase the vehicle was controlled by steering, throttle and brake robots made by German company Vehico – which in turn were being fed speed and position from VBOX equipment.
Utilising a VBOX 3i RTK, IMU04, and RTK base station, positional accuracy was assured to within ±2 cm. This allowed for highly consistent test runs, conducted very accurately to ensure that any changes to the design of the ramp weren't subject to differing approach paths.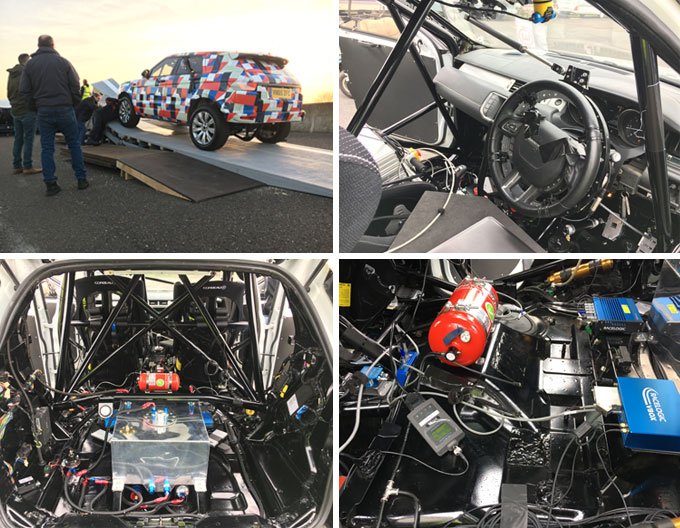 This screenshot taken from VBOX Tools shows how consistently close three of the test runs were: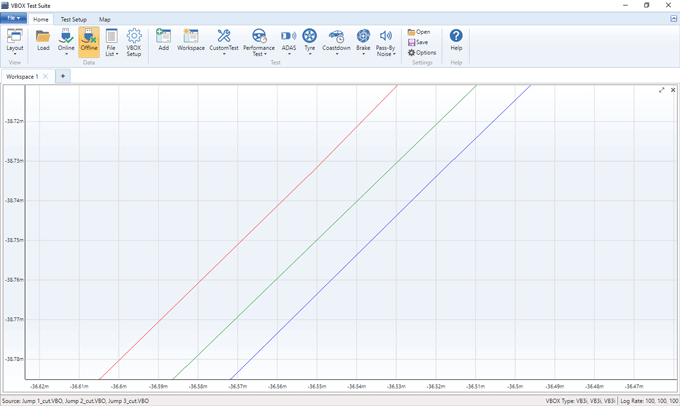 The dual antenna VBOX was used to give an accurate body heading. The provided pitch and roll angles, allowing the ramp designers to understand what was happening during take-off and as the car rolled through the air. Additionally, acceleration data taken from each test was fed back into the simulation loop, making VBOX an integral part of the control and analysis of the stunt's development.
This video is a mix of some of the test runs, both robot-controlled and manually driven, and culminating in the first successful landing on dirt:
Jaguar 360 flip stunt from Racelogic on Vimeo.