A great start at MIRA
The VBOX Vehicle Testing Roadshow got off to a great start with the first day at MIRA Proving Ground on Tuesday 12th May. A wide range of attendees representing companies across the spectrum of vehicle development and testing came along for demonstrations of ADAS, dynamics, and braking. Our new hospitality trailer was the perfect vantage point to have a coffee, talk about new testing practices, look at software, and shelter from the wind!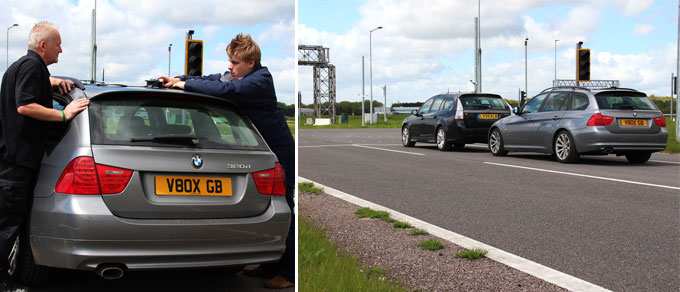 There is one more UK date in the calendar, on Thursday 14th May, and it's not too late to register. At Heyford Park we will be joined by Thatcham with their static and moving balloon cars for AEB and vehicle separation demos; and Anthony Best Dynamics will also be on hand to showcase path following using a VBOX.
Ben Morris, of UK VBOX Distributor M-Tech, will be pleased to speak to anyone looking to arrange a site visit and further demonstrations.