VBOX High Accuracy Indoor Positioning
Overview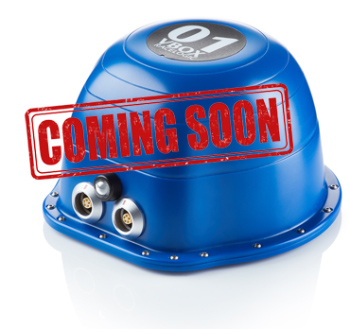 The VBOX Indoor Positioning System is a cm level, high dynamic solution for accurately measuring the position and speed of an object in places where you cannot use GPS.
We have been working closely with our existing VBOX customers, and developed a solution which allows the same test equipment and software that has traditionally been limited to outdoor use, to now be used anywhere where satellite coverage is limited or completely unavailable.
VBOX Indoor Positioning System (VBOX IPS) consists of a network of fixed beacons communicating with a small receiver mounted on the roof of the vehicle, which is connected to an existing VBOX.
For high dynamic applications, an IMU is installed in the receiver, further enhancing the accuracy of the velocity signal as well as providing attitude (pitch, roll and yaw) information.
The VBOX seamlessly switches between outdoors and indoors, allowing testing to continue whatever the environment, allowing VBOX users to make use of their original hardware and software applications.
Being small, rugged and low powered, VBOX IPS can be used in many other applications other than vehicle testing. If you need to measure position, speed or simply the distance between two objects with a high degree of accuracy, in difficult conditions, then please contact us to see how we can help.