VBOX Indoor Positioning System
About VIPS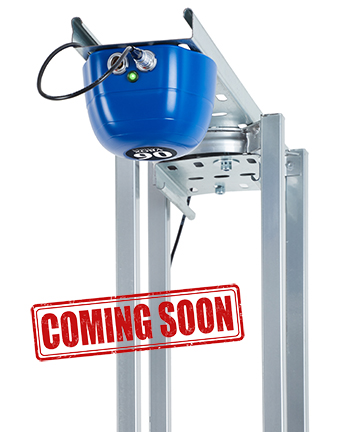 We have been working closely with our existing VBOX customers, and developed a solution which allows the same test equipment and software that has traditionally been limited to outdoor use, to now be used anywhere where satellite coverage is limited or completely unavailable.
VBOX Indoor Positioning System (VBOX IPS) consists of a network of fixed beacons communicating with a small receiver mounted on the roof of the vehicle, which is connected to an existing VBOX.
A standard VBOX IMU is installed in the receiver, further enhancing the accuracy of the velocity signal as well as providing vehicle attitude information.
The VBOX seamlessly switches between outdoors and indoors, allowing testing to continue whatever the environment, allowing VBOX users to make use of their original hardware and software applications.
Specifications
Update rate: 100 Hz
Speed accuracy: ±0.15 km/h
Position accuracy: <5 cm
Latency: 50 ms
Max. speed: 270 km/h
Max. distance between beacons: 40 m
Max. number of simultaneous receivers: 1
Operating temperature: -30°C to +60°C
Size: 124 mm diameter, 85 mm height
Weight: 350 g

Beacon power requirements: 7 - 30 V DC
Hardware requirements: VBOX 3i
Communication with VBOX: RS232
Centre frequency: 3993.6 / 6489.6 MHz
Bandwidth: 1331.2 MHz / 1081.6 MHz
Transmit power: -41.3 dBm/MHz
Time to first fix: <1 s
Minimum number of beacons: 6
Maximum number of beacons: 250