Overview
The CAN Bus Speed Interface (RLCSI-V2) is a convenient method of obtaining Engine Speed and Road Speed from almost any vehicle with a CAN bus.
No configuration is necessary as the CAN Bus Speed Interface is able to determine the vehicle make that it is fitted to and automatically extract the speed information from the CAN bus.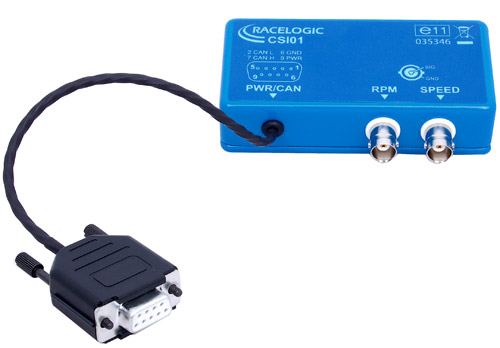 Please check our Vehicle CAN database to see which vehicle models are covered.
An optional cable is available for use with a vehicle's OBD socket, for those that carry relevant CAN information on their diagnostic ports.
Please note: On some vehicle makes, CAN Bus information is available on the OBD-II connector. However, that this is not the case on all CAN bus equipped vehicles. Where CAN bus is not available on the OBD connector, it may be required to tap directly into the vehicle wiring loom. Please check the CAN Documentation in our Vehicle CAN Database for advice on CAN bus location for specific vehicles.