VBOX Autonomous Emergency Braking (AEB) is a free software plugin for VBOX Test Suite. It includes all three types of Euro NCAP tests: car-to-car rear stationary, car-to-car rear moving, and car-to-car rear braking (CCRs, CCRm, CCRb).
The NCAP protocol's test parameters for AEB are hard-coded into the VBOX Test Suite software, and all the relevant channels are automatically created and logged during a test: subject and target vehicle speeds, relative distances between them, lateral deviation, yaw and steering wheel velocity.
VBOX Test Suite AEB also processes the data according to the boundaries set out in the Euro NCAP protocol. Every run clearly shows whether each test condition is within tolerance, and a pass/fail for the test as a whole.
This level of automation results in a significant reduction in post-processing work as well as the time already saved on track.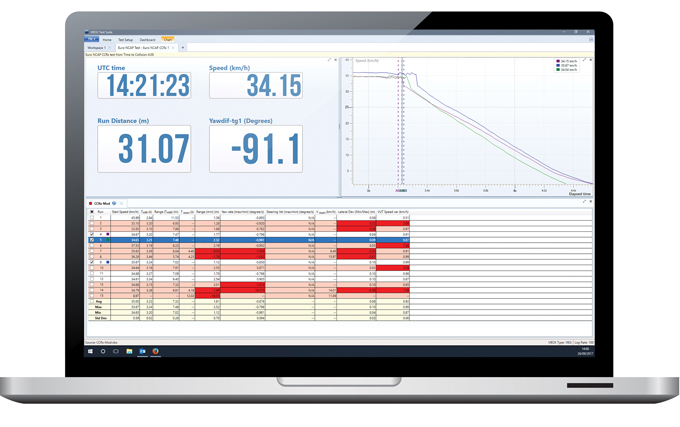 You can download the software package here.