VBOX Test Suite - Lane Change
Lane Change is a free software plugin for VBOX Test Suite. It allows you to complete and analyse various different lane change tests, such as the ISO 3888-2.
VBTS Lane Change is designed to easily and accurately carry out the ISO 3888-2 'Moose (or Elk) Avoidance Test using a VBOX 3i data logger and IMU.
The software allows you to set the start and finish points of the test, and will record each test manoeuvre. One button configuration allows you to configure the VBOX 3i and IMU for the test.
Features
High accuracy data using VBOX 3i and IMU
Test lane change manoeuvres quickly and easily to adhere to regulations
Set test points from a laptop or Tablet PC in the vehicle
Graphic representation to show the speeds that have been achieved to establish pass/fail
Immediate display of results which is useful when conducted as a "witness" test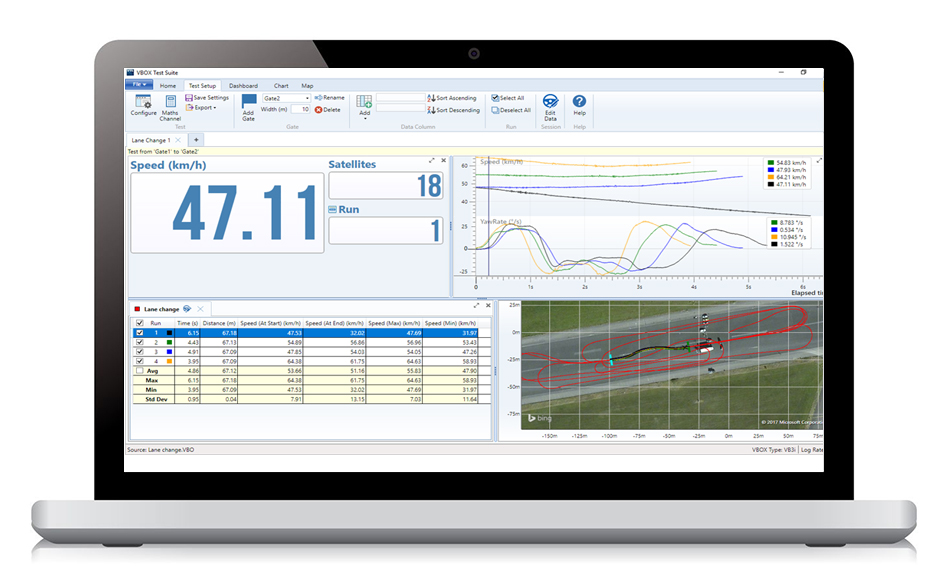 You can download VBOX Test Suite here.