Overview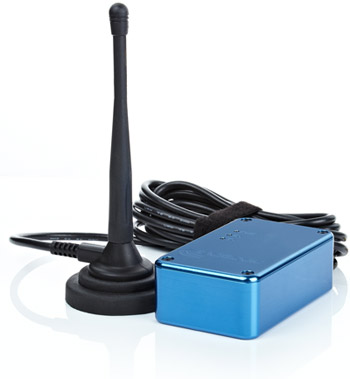 The telemetry modules from Racelogic are radio modems for use with the VBOX range. Each module contains a high power radio modem capable of transmitting and receiving RS232 serial data.
RACELOGIC radios are used for three main purposes:
To transmit and receive differential correction information (DGPS) from a RACELOGIC Base Station for local position correction.
To transmit 'ADAS' data between 2-4 VBOX units, for live vehicle separation measurement.
To transmit VBOX serial data from a remote unit to a laptop PC at a maximum rate of 20 Hz.
There are a variety of telemetry systems available, employing a range of frequencies. Which version is used depends on the range over which they need to be employed, and local radio licensing regulations.
869 MHz Radios
915 MHz Radios
2.4 GHz Radios
Variable Frequency Radios
For advice as to the most suitable type for your application it is best to contact us to discuss your requirements.
Each radio is supplied with a magnetic mounting antenna, and is connected simply to the VBOX via one cable. See radio overview for more info.