VBOX Speed Sensors | 5 - 100Hz
Overview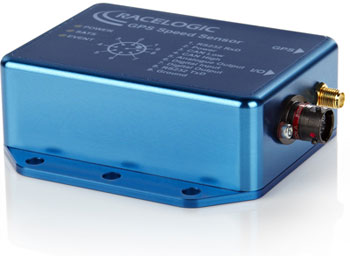 With 5Hz, 10Hz, 20Hz and 100Hz GPS update rate options available, the speed sensor range suits a variety of budgets and requirements.
Units from 10Hz update rate are also compatible with the DGPS Base Station for increased positional accuracy.
If you need to measure speed, position or acceleration, but have no need for internal logging, then the VBOX GPS Speed Sensor range is ideal.
VBOX Speed Sensors are smaller, cheaper and more rugged than the equivalent VBOX range of data loggers, with the same accuracy and quality of signal.
They are designed to integrate directly with your own logging equipment via a CAN or serial interface.
All units are housed in the same small, water resistant package with connections made via a Deutsch motorsport style connector.