VBOX Sport
VBOX Sport is a waterproof, battery powered 25 Hz GPS data logger designed primarily to measure performance or lap times.
25 Hz GPS data logging
Performance testing & lap timing
Bluetooth interface to iPhone™ or iPad™
Over 6 hrs battery life
Inbuilt and external GPS antenna
Robust, waterproof, and lightweight enclosure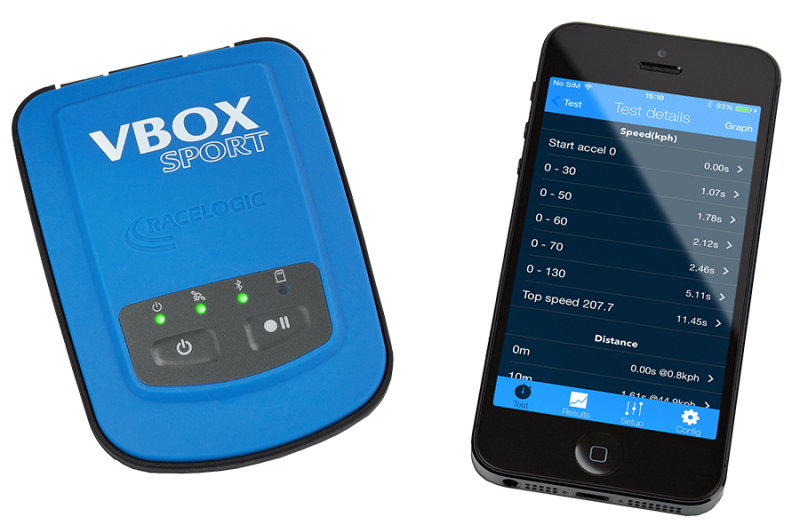 Inbuilt GPS Antenna
25 Hz GNSS receiver with internal patch antenna for accurate logging of performance, speed and position data. External antenna available.

Powerful Analysis Software
Post-process your data in VBOX Test Suite, our free Windows-based analysis software, or connect via Bluetooth to a Laptop running VBOX Test Suite in order to view the data live in your vehicle.

Bluetooth
A Bluetooth link to mobile devices allows you to see live results when using our free iOS apps or selected iOS/Android partner apps. You can also connect to a Windows PC, laptop or tablet for data analysis in VBOX Test Suite.

Free Apps
We have developed dedicated iPhone™ apps for VBOX Sport, 'Performance Test' and 'Laptimer', which you can download for free from the Apple App Store.


Battery Powered
VBOX Sport has an internal rechargeable battery with over six hours of battery life.

Waterproof
VBOX Sport has a robust, lightweight enclosure that is waterproof (IP 65) when fitted with connector bungs.

Compatible with 3rd-Party Apps
VBOX Sport also works with 3rd-party apps like Harry's Laptimer, RaceChrono or Porsche Track Precision.
Parameters
The VBOX Sport records the following parameters as standard:
Time
Velocity
Heading
Latitude
Longitude
Height
And from those, our software will automatically calculate:
Lateral acceleration
Longitudinal acceleration
Elapsed time
Distance
Radius of turn
Center-line deviation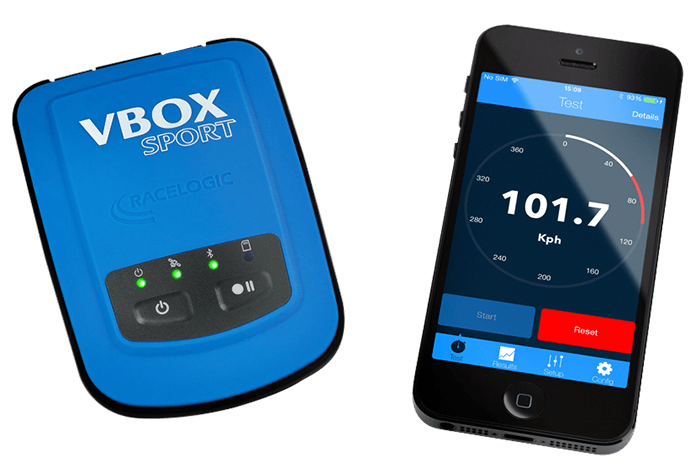 Our iOS Apps
You can undertake the following performance tests with our free 'VBOX Sport Performance Test App' which you can download from the iTunes™ store. To find the app, search for 'VBOX Sport'.
Acceleration Testing
Brake Testing
Zero to Zero Testing
Our Partner Apps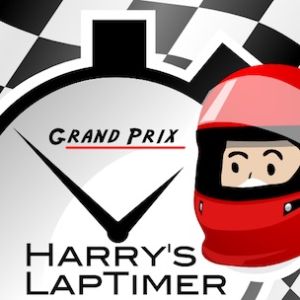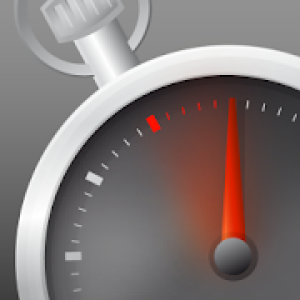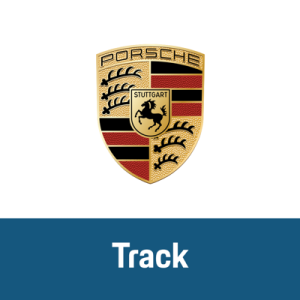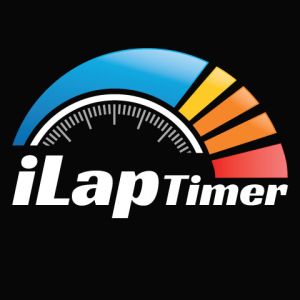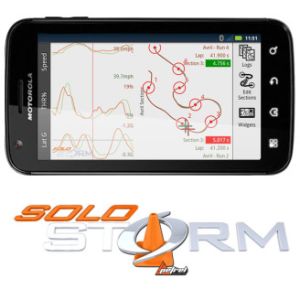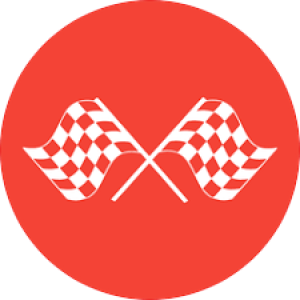 Free Data Analysis Software
---
VBOX Test Suite
Our user-friendly, intuitive data analysis software comes pre-loaded with application specific plugins that make it quick and easy to conduct tests.
Over 25 application specific plugins
Live and post-event data analysis
Create your own custom tests
Customisable layout
Easily create charts, tables and reports
Analyse data sets simultaneously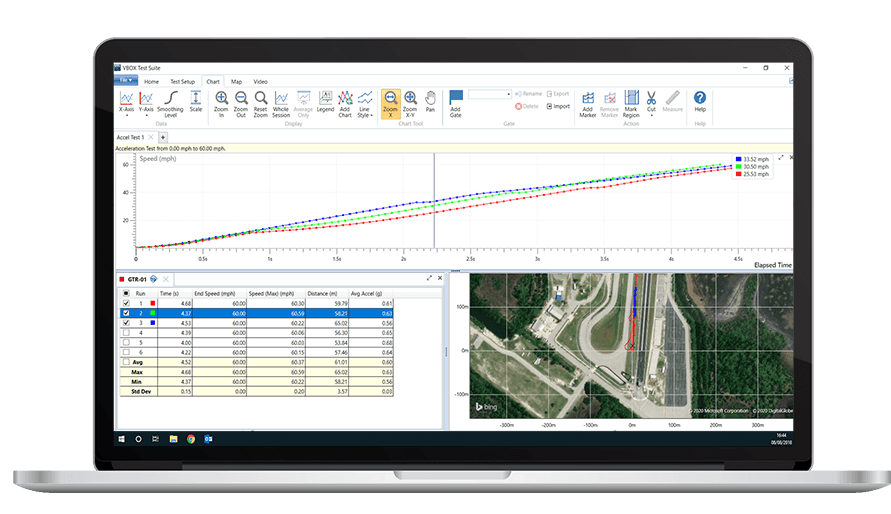 Update rate: 25 Hz
Speed accuracy: +/- 0.1 km/h
Position accuracy: ±2 m (95% CEP)
Constellations: GPS & GLONASS
Antenna: Internal Patch Antenna or External Antenna
Logging media: SD card
Mounting: 4 point mounting plate connects to a large range of standard mounting accessories
Power: 2.5 W max. (charging)
Input: +5 Volts only
IP Rating: 65 (with connector bungs fitted)