RTK Positioning Correction Service
VBOX Automotive offers flexible options to access the Topnet Live GNSS Positioning Correction Service with the purchase of any RTK enabled test solution.
With centimetre-level accuracy becoming the standard for many automotive test protocols, having test equipment with RTK capabilities is essential.
To make accessing an RTK correction service as simple as possible, VBOX Automotive have partnered with Topcon's Topnet Live to deliver reliable and accurate positioning with a choice of buying options to suit customer's needs.
VBOX Automotive RTK Solutions
VBOX Automotive offer a wide range of RTK test solutions that receive correction data either via an integrated NTRIP modul (VBOX Sigma) or with the simple addition of an external VBOX NTRIP Modem (VBOX 3i, VBOX 3iS, VBOX Touch) to the test set-up. The correction data from Topnet Live is in RTCM format, which is compatible with all VBOX Automotive units.
Flexible Buying Options
There are two options that can be purchased through our regional distributors at the point of ordering a VBOX unit.
50 Hour Block
Get 50 hours of correction service to use at any time – a 'pay-as-you-go' option ideal for intermittent use to ensure payment is only made for the time used.
12 Months Unlimited
Get an unlimited use of the correction service over a 12-month period – a cost-effective option ideal for regular, high-volume usage
Topnet live is only available via aftermarket suppliers and cannot be purchased directly from Topcon. By offering this service on behalf of customers, VBOX Automotive can provide this choice of packages, which makes accessing an RTK service an effective option for the wide range of customers served.
Regions Covered
Although Topnet Live is a robust, global service, VBOX Automotive currently only offer the purchase of it to customers based in Europe. For customers outside of Europe, please discuss options with your regional distributor, as RTK services range in availability and price depending on location – with some regions even offering a free service.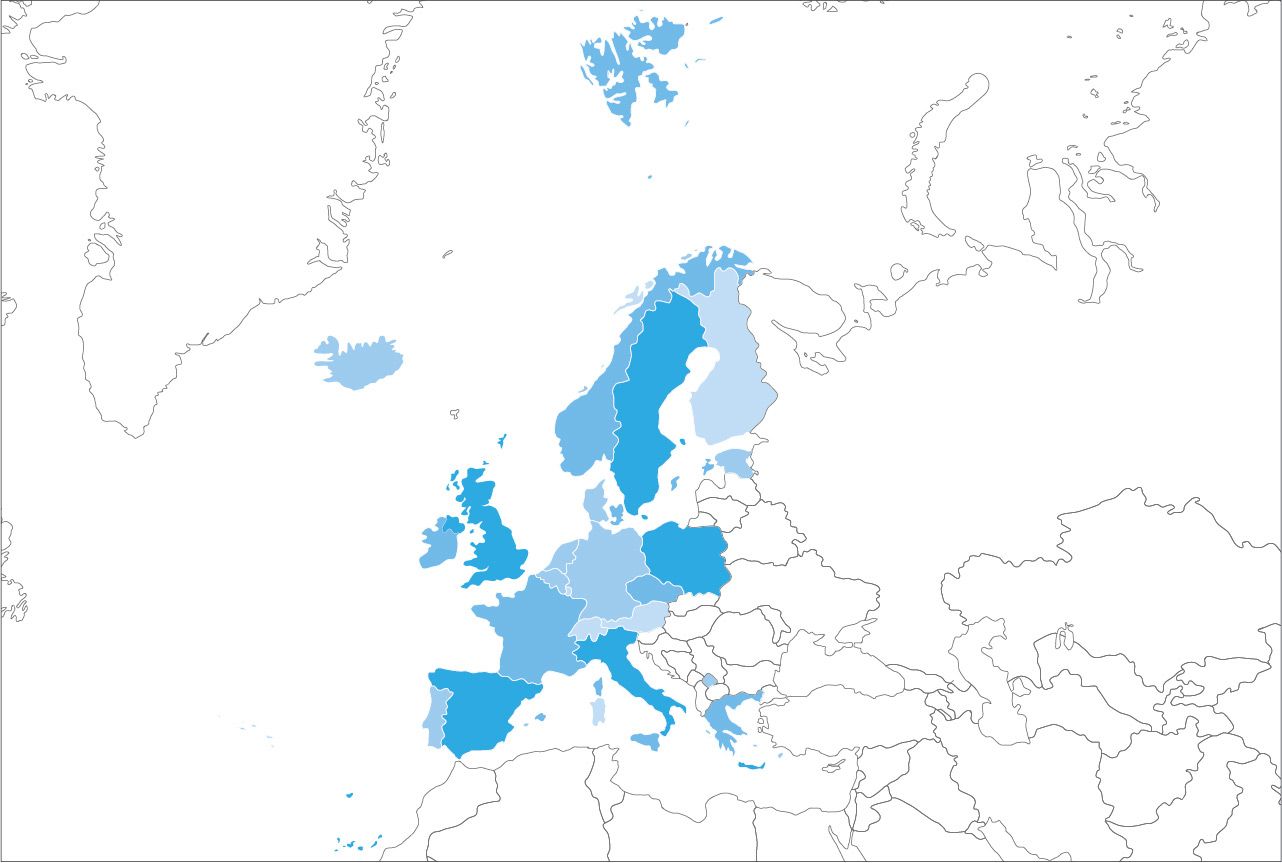 Seamless Subscriptions
Customers can have a single subscription that provides borderless service, which automatically switches between regional GNSS reference networks.
Reliable Service
Topnet Live is managed by Topcon's own network and geodesy experts, ensuring a precise and reliable service.
Multi-Constellation
The Topcon reference station network uses all four GNSS satellite systems: GPS, GLONASS, Galileo and BeiDou to ensure the best accuracy and reliability.
How Topnet Works
In order to provide precise positioning accuracy, a GNSS receiver needs to compensate for inaccuracies caused by satellite constellations, receiver hardware and atmospheric conditions. These inaccuracies can be calculated by a network of fixed reference stations that constantly receive GNSS data.
This correction information is then broadcast to GNSS receivers as a service. Topnet Live is Topcon's GNSS correction service and consists of the reference station network, correction calculation software and the correction broadcast service.
What is RTK?
Real-Time Kinematic positioning (RTK) is a method to enhance the precision of position data derived from satellite-based positioning systems. RTK works through a network of local stations disbursed throughout countries. Single Base RTK provides correction from either a specific reference station or the nearest one, whereas Network RTK delivers the correction from a number of stations in a local network.