Telemetry Interfaces

We offer a variety of telemetry modules for use with the VBOX range. Each module contains a high power radio modem capable of transmitting and receiving RS232 serial data. As an alternative to using a hard-wired serial connection a Bluetooth module can be used to transmit data between the VBOX and a Laptop PC.
Radio Options
---
There are a variety of telemetry systems available, employing a range of frequencies. Which version is used depends on the range over which they need to be employed, and local radio licensing regulations. For advice as to the most suitable type for your application it is best to contact us to discuss your requirements.
Each radio is supplied with a magnetic mounting antenna, and is connected simply to the VBOX via one cable.
RACELOGIC radios are used for three main purposes: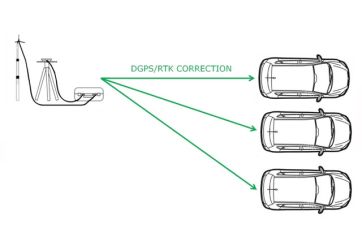 Transmit and receive differential correction information (DGPS) from a RACELOGIC Base Station for local position correction.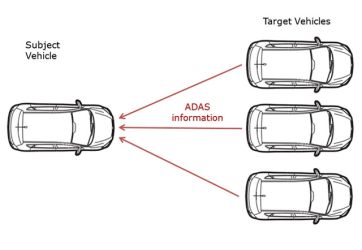 Transmit 'ADAS' data between VBOX units, for live vehicle separation measurement.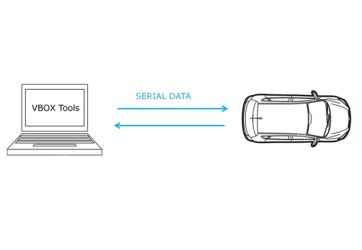 Transmit VBOX serial data from a remote unit to a laptop PC at a maximum rate of 20 Hz.
*Please note: Obstacles such as walls and trees can strongly reduce the range.
Bluetooth Options
---
The VBOX Bluetooth module (RLVBBT01) is a general purpose Bluetooth adapter, designed as an alternative to using a hard-wired serial connection between the VBOX and a Laptop PC equipped with a Bluetooth interface.
The Bluetooth module has a range of up to 30 m, allowing the user to place the VBOX in a safe, dry and convenient location and facilitating the free use of a laptop, either by hand or mounted, without any cabling restrictions.
The RLVBBT01 offers high speed serial communications at 115 K baud rate, ensuring full data capture and transfer. It has minimal power consumption, resulting in insignificant drain on the VBOX power source – particularly useful when using a VBOX battery pack, in addition to 13 standard GPS channels.