CAN Hub
Doubles the number of VCI and RACELOGIC module channels that can be logged to a VBOX 3i
Enables you to capture data from two isolated CAN inputs
Simplifies set up for ADAS testing
Removes the need for splitters and CAN02
Increases available log channels via input modules to 64
USB port for Racelogic Upgrader
Dedicated sockets for DGPS modem, RS232 telemetry, and MFD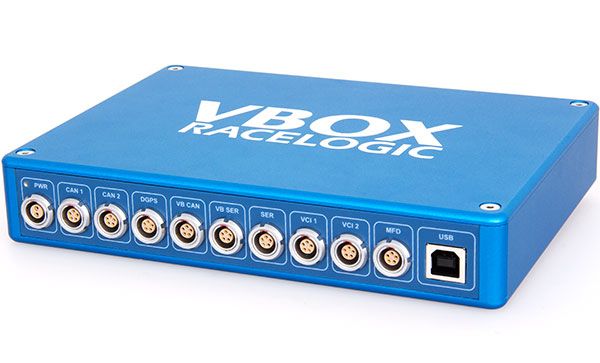 Increasingly complex vehicle test setups can make life difficult for the test engineer having to connect to numerous logging units, modules, and the vehicle itself.
Recognising this, Racelogic have developed the VBOX CAN Hub which simplifies equipment installation of VBOX data loggers and modules, and connection to the vehicle bus. Its footprint is the same as the VBOX 3i, so it sits neatly underneath.
The CAN Hub allows for an increase in the number of VCI channels to be logged natively on the VBOX 3i (from 16 to 32), as well as the simultaneous logging and output of VBOX CAN. This is achieved by creating two separate customer VCI CAN ports.
VBOX CAN Hub also doubles the number of Racelogic module channels that can be logged by the VBOX 3i (from 32 to 64). Previously, it wasn't possible to utilise the VBOX's available 64 log channels via input modules, due to the bandwidth limitations of a singular 500 KB CAN port. The CAN Hub alleviates this by offering two 500 KB CAN ports.
The new hub solution is especially useful for ADAS testing setups by removing the need for a variety of splitters and additional cabling.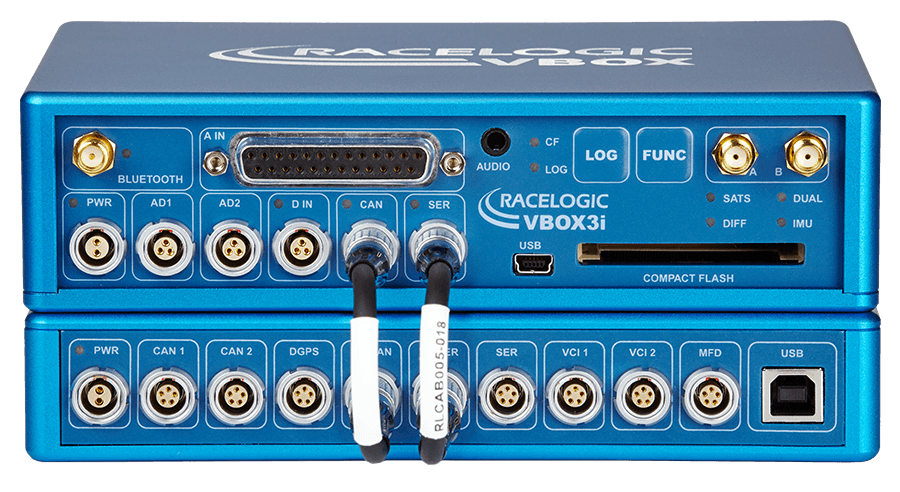 Environmental
Operating Temperature

-20°C to +70°C

Storage Temperature

-30°C to +80°C
Power
Input Voltage

7 - 30 V DC

Power Consumption

<1.5 W
Physical
Dimensions (L x W x H)

170 x 123 x 30 mm

Weight

620 g