Calibration & Conformity Checks
Having the utmost confidence in the reliability and accuracy of measurement data is crucial when testing or benchmarking vehicles. This is why our VBOX systems go through a rigorous quality and calibration process before they leave our premises.
As a UKAS ISO/IEC 17025:2017 accredited calibration laboratory, since July 2021, RACELOGIC Ltd. are shipping most VBOX units with an ISO/IEC: 17025:2017 calibration certificate. We are also able to offer ISO/IEC 17025:2017 calibrations in-house on customer units. This means a faster turnaround time for you and an assurance that all our calibrations are carried out reliably and accurately. Modules, such as the VBOX IMU04 (Inertial Measurement Unit) can be checked for conformity.
Please contact our Support Team to arrange a calibration or conformity check.
VBOX Product Training
If you are a VBOX customer, we can offer training courses at our head office in Buckingham, UK, Weilburg, Germany and Michigan, USA.
You will benefit from valuable tips and advice on how to get the most from your VBOX, including:
How to get the best satellite connection before testing
Recording, logging and outputting data
Using VBOX Test Suite software to analyse and share your data, live or post-event
Configuring test set-ups
Email us to check availability and to register.
Product Upgrades
Where possible, we are happy to offer product upgrades to help overcome the challenges you face with increasingly complex test scenarios and ensure your equipment continues to meet your needs. For example, if you purchased your equipment a few years ago for vehicle dynamics testing, but now have a requirement to carry out Autonomous or ADAS testing – it might be possible to upgrade your existing VBOX. Please contact Support to see what options are available for your equipment.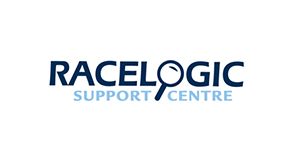 VBOX Support
The first call for customers seeking support is the RACELOGIC Support Centre with over 1,000 pages of technical product information available including user manuals, troubleshooting guides and product specs.
Please check our Support Centre to find the information you need.
Product Repairs
Our products are rugged, versatile and designed for testing in a wide range of conditions so all VBOX hardware comes with a minimum 1-year warranty.
If your device stops working or has been damaged accidentally and is out of warranty, our service technicians can still help you. In some instances, it might not be possible to source components for older products if they are no longer manufactured, however we will always do our best to offer a solution to get you up and running again.
Please contact Support to arrange a repair.
Raise a Support Ticket
At RACELOGIC, we take great pride in everything we do and always strive to deliver the very best service to our customers. That's why we have a dedicated, on-site support team providing a lifetime of technical support for as long as you own your hardware.
Please raise a Support Ticket if you have any issues or need help.